It's been a while since my last blog post on making money online but it doesn't mean I've not been thinking about how to do it. Past blog articles have indicated some ways to make money online but never really talked about how effective the various methods are. Well this blog article talks about one method that apparently most people who try and make money online use initially. That is Google Adsense.
Why is it the first method people use? Word of mouth seems to be the main reason – after all that's the reason I decided to try it. So what is Google adsense? It's simply a means provided by Google to allow them to advertise on your website. If you look at this website you'll see a number of Adverts. At the time of writing most of these are provided by Google Adsense.
Adsense provides a nice friendly interface to being able to setup and configure how and what type of advert you can see on a website. It allows you to chose the size colours and a few other things about the adverts. Once you've selected what you want you get provided with some special html code that must be put on any web page you want adverts to display on. Below is a sample of the code provided by Google:
<

script

 type

=

"text/javascript"

><!--
google_ad_client = "pub-8063328086245449";
google_ad_slot = "2786071329";
google_ad_width = 728;
google_ad_height = 90;
//-->
The result of this code is something like the below image (which is the top advert on this website)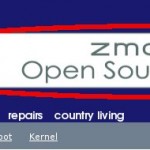 Once adverts start appearing on your website, you slowly start to earn money. What adverts get shown I hear you asking. Well Google scans your website and picks adverts which are relevant to your site's content. They even target the ads on a per-page setting. Which is really quite good as adverts relevant to a page are more likely to get people to click on them.
You see Google pays for two things:
PPC – Pay per Click
PPV – Pay per view / PPI Pay per impression
Pay per view or pay per impression means you get paid to have the advert simply shown on the website. Pay Per Click means you get paid if someone clicks on the advert. Pay per click is by far the more profitable of the two. However depending on your website audience, pay per view is more likely than pay per click.
At this point you might be thinking – wow I get about 300 visitors a day to my website, if they each view a page that's say 300cents. If only that was the case! The reality is PPC and PPV don't pay much. You generally only get fractions of a cent for each. Clearchain for instance has been runing these adverts almost since it was setup. The results – well as you learn more about how things work, you setup more and you also make more web pages hence earn more. Below you can see a snapshot of the income from Clearchain.com using Adsense.
December 2008
Dec 31
Earnings (Dec 1 – Dec 31) – details
$6.20
Balance at end of December
January 2009
Jan 31
Earnings (Jan 1 – Jan 31) – details
$5.72
Balance at end of January
February 2009
Feb 28
Earnings (Feb 1 – Feb 28) – details
$3.59
Balance at end of February
March 2009
Mar 31
Earnings (Mar 1 – Mar 31) – details
$6.87
Balance at end of March
April 2009
Apr 30
Earnings (Apr 1 – Apr 30) – details
$2.59
Balance at end of April
As you can see the income certainly isn't staggering but small amounts all add up. The April figure is based on 3302 impressions and 13 clicks. Clearchain also doesn't get a lot of traffic hence if you had a website which got lots of traffic then you could potentially get quit a nice income.
So Adsense is certainly one way to make money on the web. If you have a website with lots of content, and lots of visitors – try Adsense as it does work, just not as fast as you'ld expect. It won't make you a millionaire over night, well at least not in my experience. Though if you checkout some blogs there is certainly some big money earners in Adsense.

Donations keep this site alive